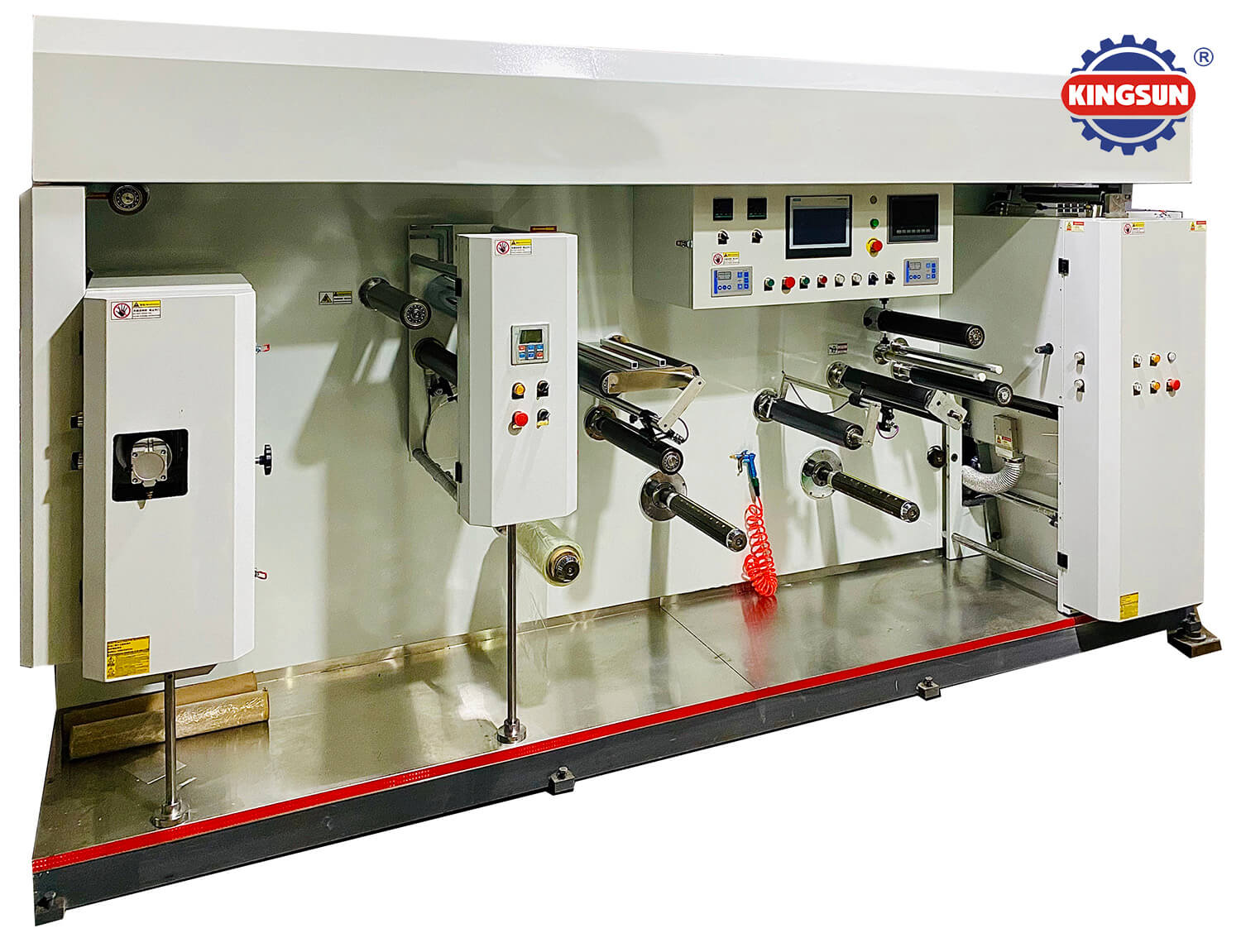 KJUV-450 Model Security Optical Film Imprint Machine
This UV imprinting machine is special equipment for plate mounting and roll-to-roll imprinting. The whole machine adopts man-machine interface + PLC + servo control, with UV curing system, which saves manpower and energy costs. Quick replace the plate cylinder, and can be directly formed with different materials. Quality achieve high gloss and lens effects, and continuous imprinting is stable, the film surface will not wrinkle, and the production capacity is big. It is good for all kind of optical film processing.
KJUV-450 Model Security Optical Film Imprint Machine, UV optical film embossing machine

TFT-LED film, brightening film, diffusion film, optical film, hard coating, ITO scratch- resistant protective film, cell phone scratch- resistant protective film,
PC/PP scratch- resistant protective film, SOLAR cell/sensitized material coating, UV oxidation resistant coating, condensation film, LED lighting/ brightening film,
anti-dazzle film, lens film (Note: this is one of those machines to produce the materials listed above).
Main features:
Suitable for embossing with nickel shim and roller plate; whole machine with HMI + PLC + servo controlled; UV curing system well saves the labor cost and resource cost;
quick to exchange the roller plate, applied to different materials, resulted in a high bright and lens effect, stable to constant embossing, no wrinkle and it is highly efficient.
Main technical processes:
Unwinding
Photo polymerization adhesion
Optical embossing
UV curing
Rewinding
Main units:
Main machine body system
Traction system
Pneumatic system
Unwinding & rewinding system
Cooling system
Intelligent control system
Photo polymerization, UV curing system
Forming system
Driving system
Main technical specifications:
| | |
| --- | --- |
| Item | Basic technical data |
| Embossing width | 450mm |
| Max unwinding rewinding diameter | 600mm |
| Max embossing speed | 5~20m/min |
| Power | 10KW |
| Plate roller diameter | ¢140~250 |
| UV curing | 8KVA |
| Voltage | 380 |
| Weight | 4T |
| Dimensions | 400 x 150 x 220 cm (L x W x H) |
| Pressure | 0.4MPA |
| Material thickness | 20~200u |
| Coating method | Anilox roller |
Welcome to our website! Please feel free to send us your inquiry in detail, we will reply you as soon as possible.