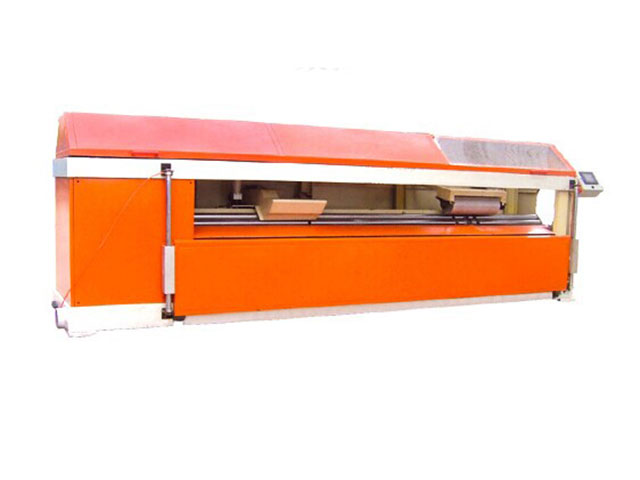 KSQ-E precision paper core cutters
KSQ-E high precision paper core cutter, paper core cutting machine
KSQ-E high precision paper core cutter, paper core cutting machine
This series paper core cutter or paper core cutting machine with unique design, easy adjustment, specially for high precision paper core or paper tube in line cutting production.
Main specifications:
Paper tube diameter: 3-12 inch
Paper tube minimum outside diameter: 85MM
Paper tube thickness: 5-25MM
Maximum cutting length: 3000MM
The minimum cut length: 400MM
Paper tube cutting opening angle: 90 degrees
Off a cycle time: 5-12 sec / cycle
Paper tube rotating motor: 5HP
Paper tube press wheel rotation motor: 1HP
Powerful dust suction device: 1SET
Automatic paper tube feeding system: 1SET
Machine dimensions: 5500 × 1100 × 1650MM
Note: This cutter is for put in-line paper tube production
Welcome to our website! Please feel free to send us your inquiry in detail, we will reply you as soon as possible.