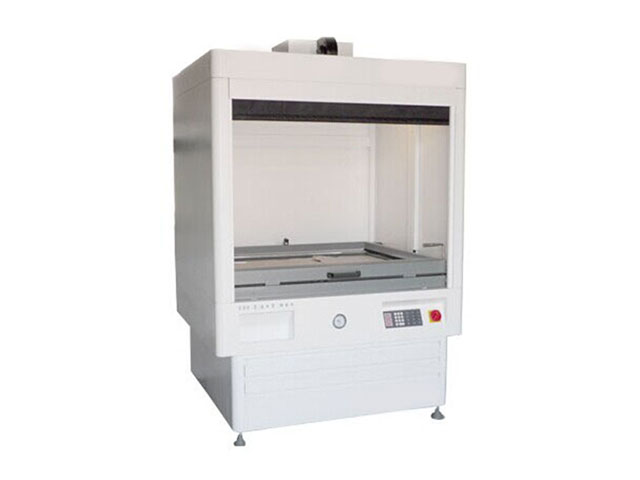 Offset Printing Plate Processor
KSB-E plate processor is most advanced models in the market, using the German Pegasus suction structure (double-loop vacuum pumping system)
KSB-E series Offset Pringing Machine Plate Processor
KSB-E plate processor is most advanced models in the market, using the German Pegasus suction structure (double-loop vacuum pumping system), Taiwan lamps process modeling, to ensure uniformity of illumination over 90%. The sun outlets clear, full, layout without dot color. Dainippon blanket made of imported aircraft, Taiwan oil-free vacuum pump, Siemens electrical components, is the ideal choice for the user to replace imported models.
Performance features: Whole sealing cold rolling armor plates outer, nice and handsome. Automatic up-down front curtain, can be manually operated to be convenient for watching processing. The vacuum system uses double loops high speed pump way with accurate light quantity evaluation, it eliminates the situation that people can't in see the plate quality. With double-exposure equipment.
Main parts of this plate making equipment all are imported.
Main Specifications:
Model

KSB-E1150

KSB-E1220

KSB-E1400

KSB-E1600

Effective Area

1150×950mm

1220×1020mm

1400×1200mm

1600×1200mm

Light Source

3Kw/380V

3Kw/380V

3Kw/380V

3Kw/380V

Power Supply

380V/4.5Kw 3phase,4wrie

380V/5.5Kw 3phase,4wrie

Net Weight

450Kg

500Kg

650Kg

850Kg

Outside Dimension

1460×1280×2450

1530×1350×2450

1720×1460×2600

1940×1480×2620
Welcome to our website! Please feel free to send us your inquiry in detail, we will reply you as soon as possible.