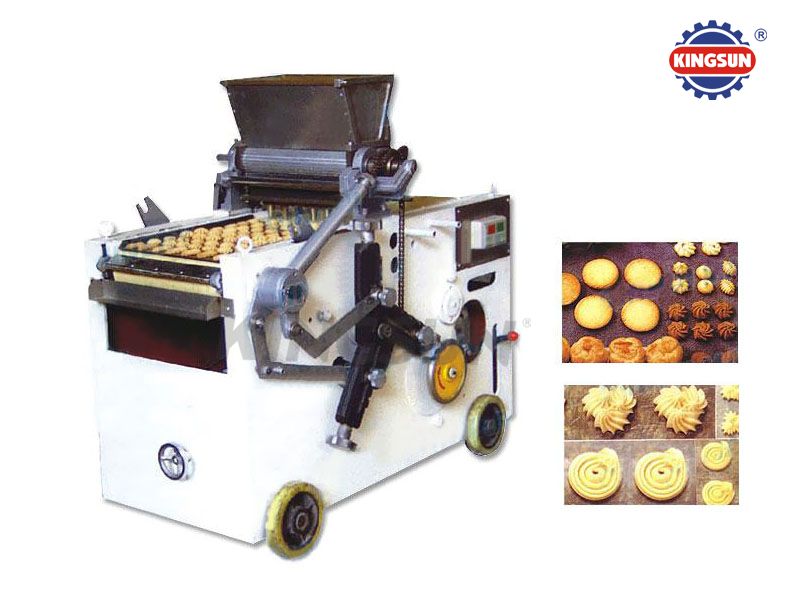 Cookies Extruder
Cookies pastry machine is a kind of shape machine which can produce many kinds of unique design sancks and cookies dry base by squeezing out and taking shape the dough and has charactetistics of modern techniques
Cookies Extruder
Feature:
Cookies pastry machine is a kind of shape machine which can produce many kinds of unique design sancks and cookies dry base by squeezing out and taking shape the dough and has charactetistics of modern techniques, compact structure,multi-function,simple operation etc.it is one of the most ideal new-type food machinery deeply welcomed by the masses of users and investors of market at present as well.
With many kinds of moulds, this machine can produce dozens of kinds of design cookies.the users can regulate the choices by themselves according to the need. Taking shape design snacks and cookies have unique form, clear pattern, and handsome appearance.the green body made by this machine can adopt toast either at hot wind rotary stoves or at tunnel stoves.
Technical parameters:
| | | |
| --- | --- | --- |
| speification | 400mm | 600mm |
| function | intermittent extruder,dought wire-cutter | intermittent extruder,dought wire-cutter |
| production forces kg/h | 100-185kg/h | 200-300kg/hr |
| max.stech angle | 400degress | 400degress |
| power | 0.75kw | 1.1kw |
| size | 1460*960*1240mm | 560*1160*1240mm |
| weight | 1200kg | 1500kgs |
Welcome to our website! Please feel free to send us your inquiry in detail, we will reply you as soon as possible.